Hello 2019
Well another year is upon us so the web site has been cleaned down ready for this years events. What's to come ?
Well the AGM took place and the draws took place for this years competitions. I have updated the competitions page so you can all see who you are playing.
Green Opens
The Green is open on Monday 22nd for our first bowl up. On Saturday there is a working party from 1000-1200. As many helpers as possible would be nice. Both Indoors and out !
First Social Evening Tuesday 23rd April
The Email From Paul Follows
I will be co-ordinating the event and hope you are all looking forward to our first Club fund raising event.
The evening will be starting at 5:00pm. For those members who would like to take part in the bowls competition could you please "check-in" with me by 4:30pm latest in the clubhouse to enable a prompt start to the evening.
I will be placing a notice for this event on our board in the clubhouse on Thursday 18th April. Please place your names on the list. It would also be a great help if you could Email me atrisebope@gmail.com to advise of your intention to play bowls, I will then have some idea of the numbers attending in advance. For those members without access to Email you can contact me on the number published in our club handbook.
As on previous occasions a donation of £1.00 from "all" participants is required and this should be placed in "THE BEAR" which is located in the clubhouse. An additional £1.00 for Green Fees has to be paid by all Associate members who wish to take part.
It would be much appreciated if you could all bring a plate of food to share with your
fellow bowlers after the game. There will be a raffle and any prize donations will be
gratefully accepted.
As on previous occasions I have ordered a warm, dry evening!
I look forward to seeing you all and I hope that we all have an enjoyable evening.
Regards
Paul Riseborough
Coaching
This year Lynne has again organised some coaching sessions. Last year they helped me a great deal so I will be going again. The dates are Monday 29th April and Monday May 20th, Both start at 1300. A notice is on the notice board, but as places are limited it will be first come , first served.
Fish and Chip Social.
For reasons that i cant remember the Fish and Chip Evening will now be held on Tuesday 13th August. Not the 2nd August.
Dates in Competitions.
There have been Some changes to when the Rounds of our competitions must be completed by. When I get me head round them I will change the website dates
This years planned events are:-
20/04/19 1000-1200 Pre season Work on Green.
22/04/19 Green Opens
23/04/19 1700 First Social
14/05/19 1730 Second social Evening
11/06/19 1800 Hospice Evening
22/06/19 ???? Seaside Bowls at Hunstanton
20/07/19 1000 Gala Day
13/08/19 1800 Fish and Chip Evening
02/09/19 1400 Semi Finals of Triples
07/09/19 1000 Finals Day
27/09/19 1030 Chairman's Day
And new this year is a trip to the seaside to play Hunstanton. The coach has been booked and Rose has already commented "oh i do like to be beside the seaside" so exciting times ahead. More details to follow
The Green as of a couple of weeks ago (January)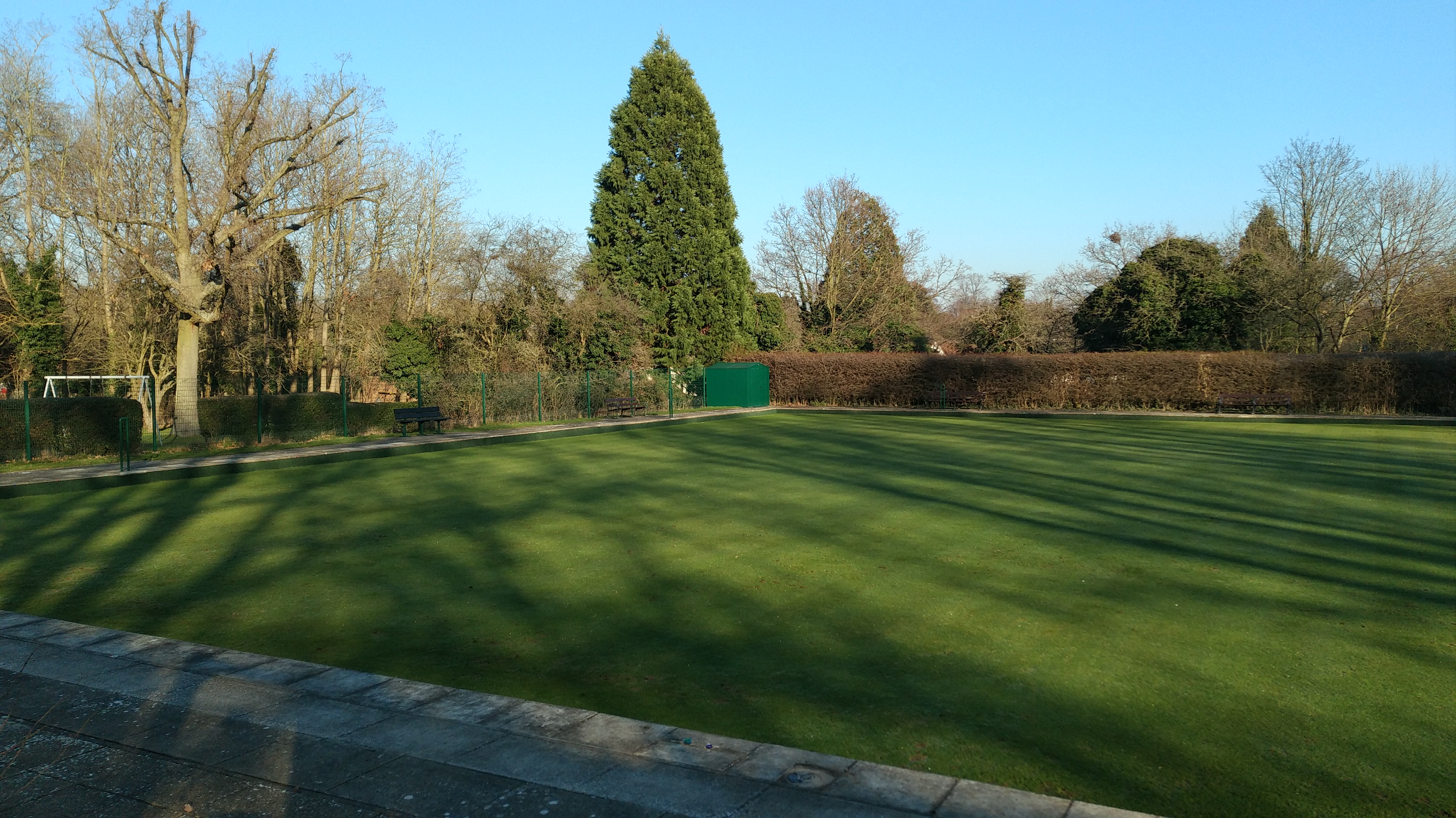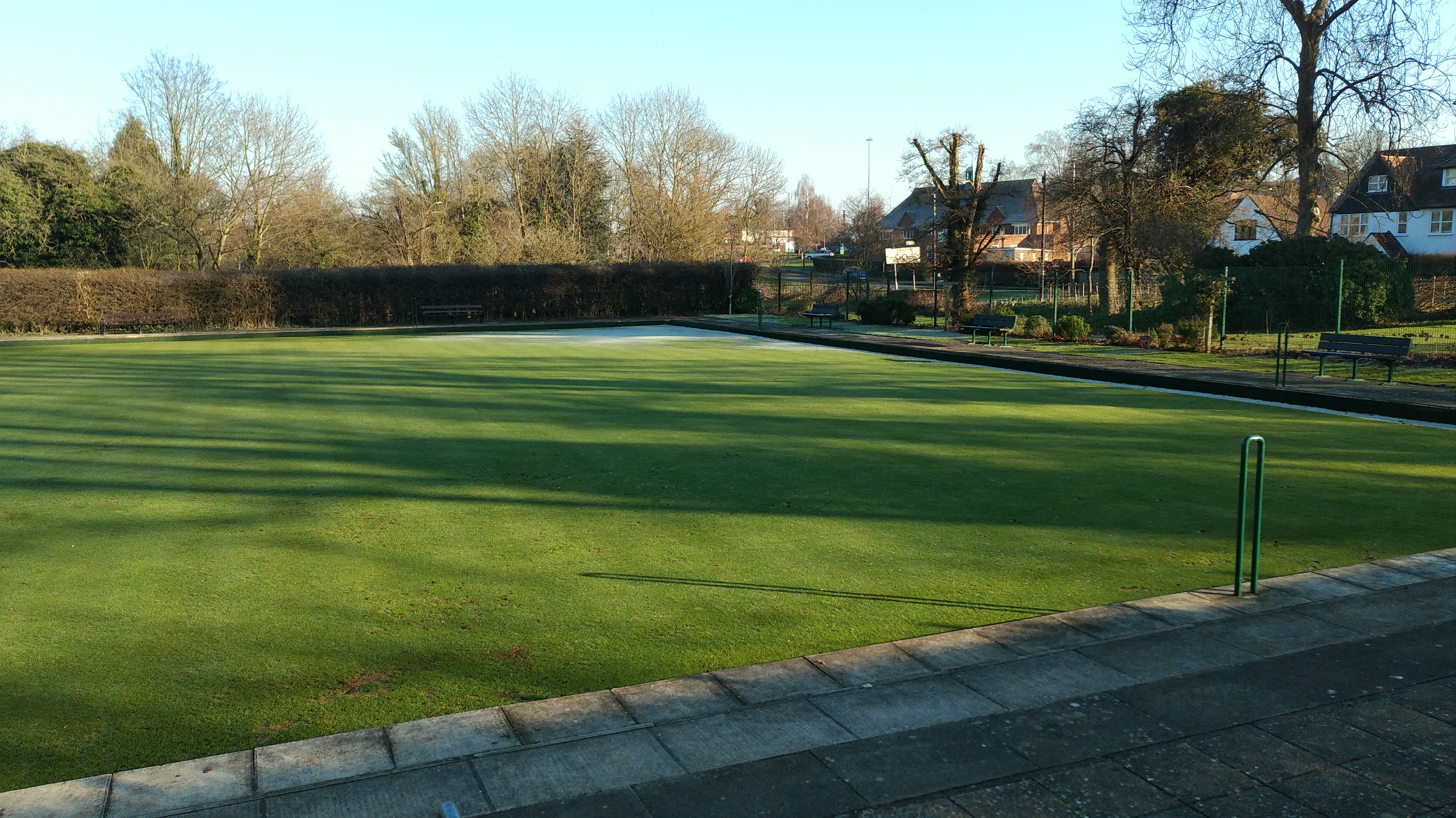 And a nice Tidy Shed !!!!!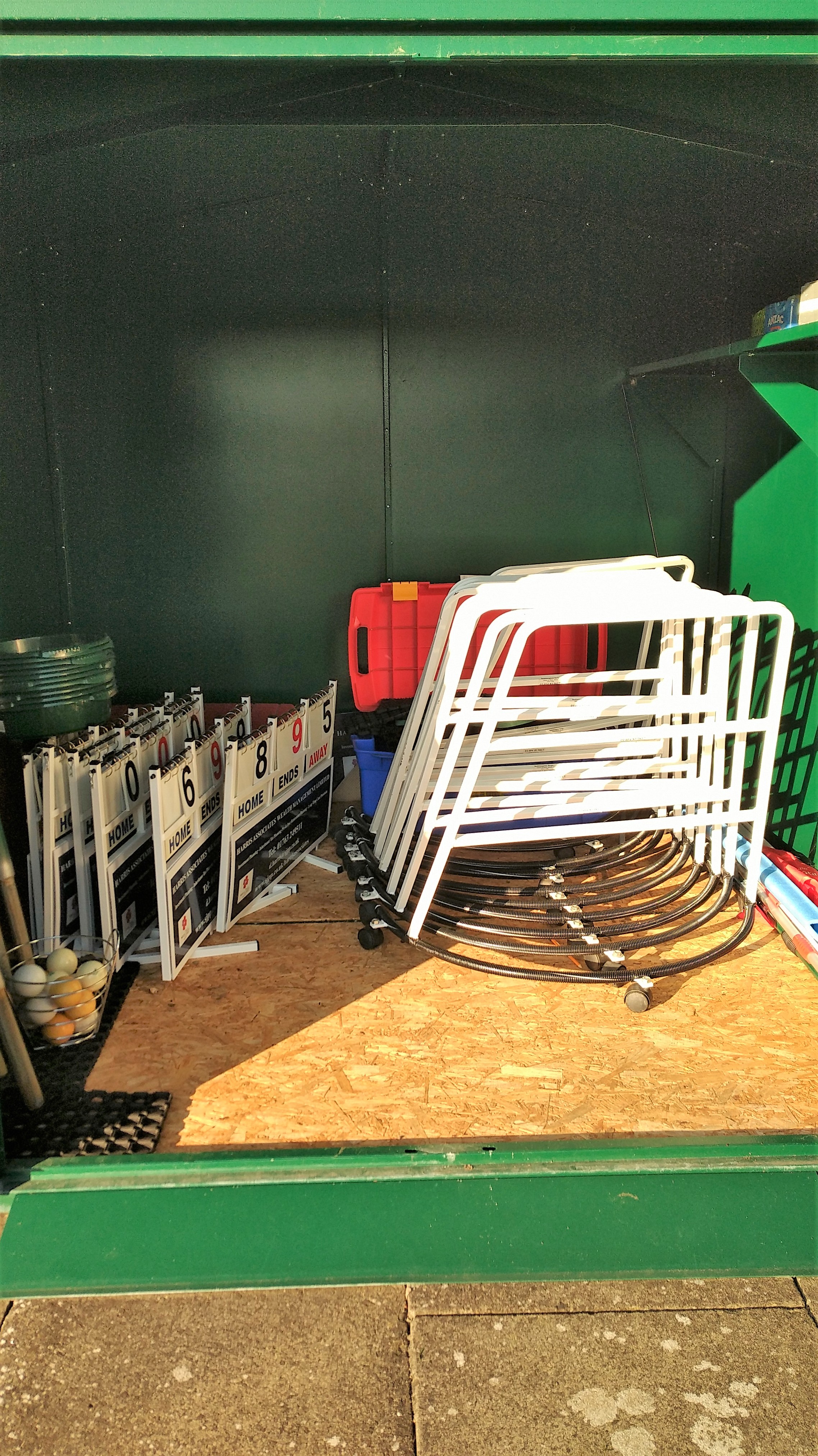 Pictures By Paul Risebourgh.
Fixtures
I have updated the fixtures for the year, There is a possibility of a few amendments needed but you can now plan your year !
Fixtures results
2018 Results were :- WON 9 LOST 15 DRAWN 1 Cancelled 11
2017 Results were Won 17 Lost 19 Shots for 2189 against 2366
RESULTS
If people want there result put on the website or a short report of a fixture then please email me at andrew.denniss@virgin.net or text me on 07818 664274. If you phone and I'm out I'm bound to forget !!!!!!
FINALS DAY RESULTS 2018.
On Saturday the 1st September this years Finals took Place. This Year Paul Riseborough was the organiser taking over from Basil Simpkins. Paul did an excellent job and continued the good work that Basil had done. Thanks Paul and helpers.
Triples
Malcolm Summerville, Andy Denniss and Mike Jeffreys Beat Gill Davey, Chin Tory and Basil Simpkins. At the halfway stage Mikes Team led 15-4 but a great fight back from Basils team saw the score at 18 each going into the final end. It was the same as last year with the result going to the final end but in the end the luck fell Mikes team way and they won 21-18 but a great game..
PAIRS Mike Jeffreys & John Wigglesworth Beat Tont Stone and Gill Davey
Singles Brian Davey beat Mike Jeffreys 21-12.
TEMBEY Andy Denniss beat Gill Davey 18-15.
HAROLD HARDY Paul Riseborough beat Simon Tory 2-1.
OVER 75's Jim Mustoe beat John Wigglesworth 12-7
2WOOD PAIRS Guy Osborne and Pete Moss beat ted Coe and Ben Rawlings 10-8
2WOOD SINGLES Guy Osborne beat Pete Moss 7-5.
WHITWORTH TROPHY Brian Davey.